Latest News
Our team hard at work at Lankapack launching the new Recyclable Barrier Laminate in the direction of sustainability

October 2023
Our team hard at work at Lankapack launching the new Recyclable Barrier Laminate in the direction of sustainability. Great response from our customers and other stake holders.
Goes to say that team effort bring success.

October 2023
Congratulations to our 700+ strong team that made us win an award at the prestigious CNCI awards night in EXTRA LARGE category NATIONAL LEVEL.
Thank you Vaighai Agro Products Ltd. It has been an honour to serve you. Looking for continued great cooperation.

October 2023
Thank you Pelemix QMS team for visiting us for factory audit. Was a great learning opportunity.

October 2023
Thank you Shavesh and team of Spear International for spending your Saturday with us.

October 2023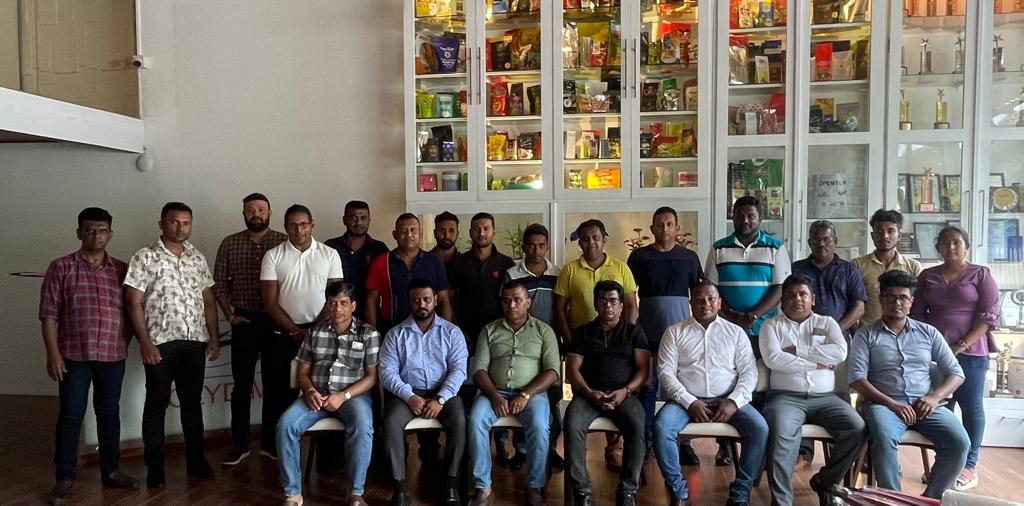 Honored to Welcome Projar QC team at our facility

October 2023
Honored to Welcome Projar QC team at our facility in Kaduwela for extended awareness on our QMS procedures.
It was an honor to host the Tropicoir team today at our factory

June 2023
It was an honor to host the Tropicoir team today at our factory.
The Polydime wins a total of 4 Gold 5 Silver & 8 Bronze awards for 2020, 2021 & 2022
The Polydime wins a total of 4 Gold 5 Silver & 8 Bronze awards for 2020, 2021 & 2022 at the recently held Sri Lanka Packaging awards.
Polydime group obtain Board Of Investment (BOI)
The Polydime group was able to obtain Board Of Investment approval for Polydime Packaging Industries (Pvt) Ltd which would be a new venture to expand the business into new frontiers. It would also be a step in continuing our foot print in global markets.
Polydime sponsors Trinity College rugby team
In our efforts to foster youth development in Sri Lanka Polydime partnered in sponsoring the Trinity College rugby team for the 4th consecutive year. We wish the Team all the very best for a successful rugby season.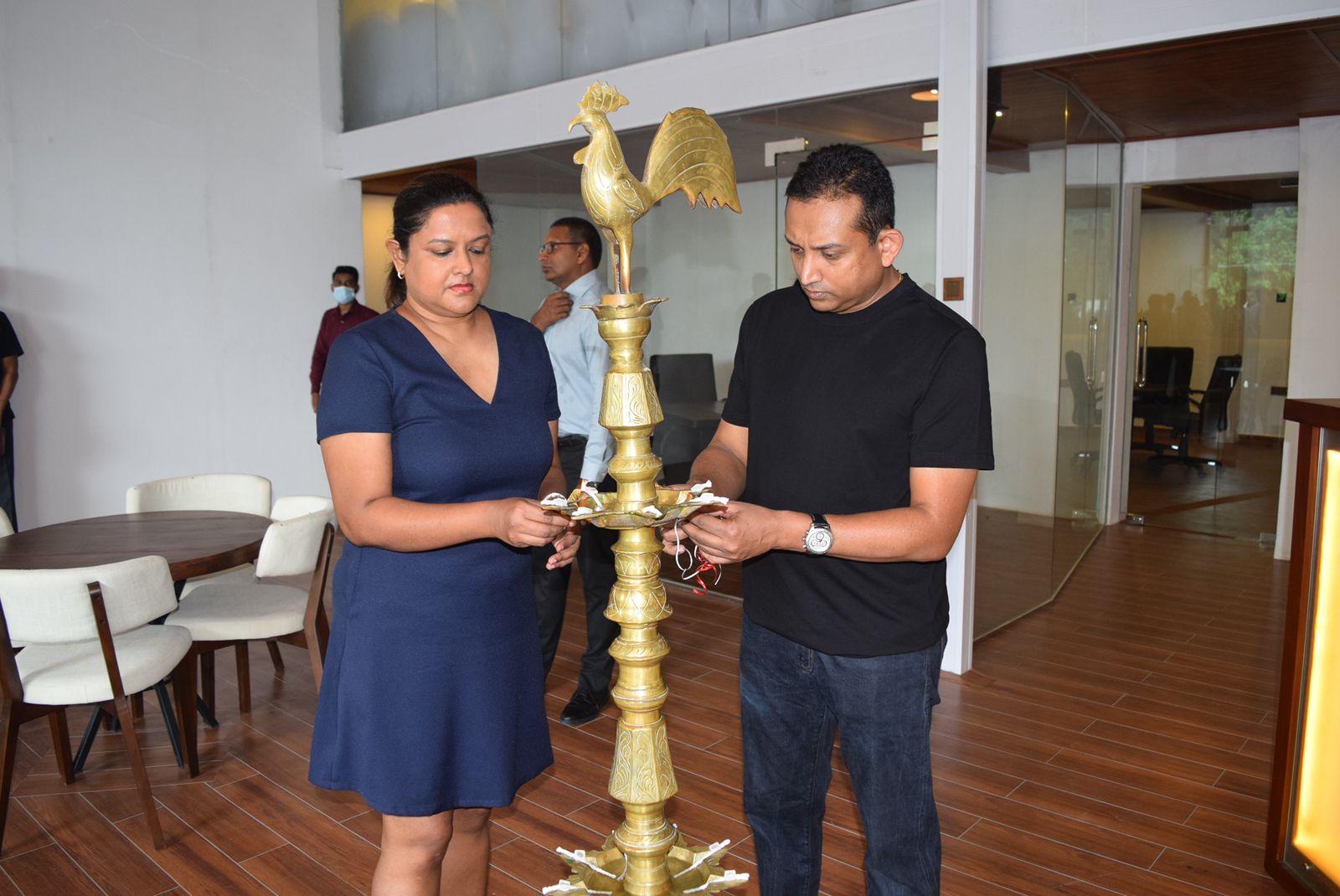 Sales Office opening in Ambathale

June 2022
We opened our sales office with state of the art conference and meeting rooms.
Polydime wins World Star Global Packaging award for 3rd consecutive year in 2022

May 2022
We We are proud to announce we won the prestigious World Star Global packaging award for the third consecutive year.

This time it is for our new Innovative tuna pack made out of sustainable 100% recyclable packaging. Pictured is Director of Sales & Marketing Johann Tranchell receiving the award at the awards ceremony in Milan on 04 May 2022.
2 Silver awards at National Chamber of Exporters (NCE) awards 2021

January 2022
Packaging products sector – Extra large category – Silver
Plastics & Plastic product sector – Extra large category – Silver
The awards ceremony was held at Shangri-La Colombo & was attended by a few staff members due to Covid restrictions.
Won World star award for packaging – Recyclable bag for Tuna & Shrimp

December 2021
After much research and development, our R&D team was able to develop a solution by way of eliminating the regularly used 12 Micron Polyester layer by replacing same with a specially extruded blend of 25 Micron PE that would have the same functions as Polyester. This layer was laminated on a 60 Micron clear Polyethylene Film (as against the usual 80 Micron PE required) facilitating some down gauging on the total blend. This blend didnt compromise the heavy duty seal which ensured the sea food product was in good order during heavy transit to New Zealand. The product looked attractive with better gloss on the shelf and last longer periods of time in line or better than the regular product.
Head office opening in Colombo 06

November 2021
We moved our Head office to a bigger location to house The pricing department, Accounts team & Management offices.
Polydime India Factory

March 2020
In our quest to go global, Polydime took it first step in setting up its operations in India with a fully-fledged facility located in Pollache, Madurai Province. Our team set foot on Indian soil in March 2020 with an impossible target. The ground now prepared, the machines set up, the race being run.
World Star Awards for Biodegradable Grow Bag 2020

2020
The World Packaging Organisation in one of the most prestigious bodies in Europe that presents awards for different categories for products that trail blaze and take packaging to the next level. Polydime's Biodegradable Grow bag was able to secure an award in the category of sustainability and innovation. This was truly a proud moment for a local organization to be felicitated by an international body in this regard.
Asia Star Awards for Biodegradable Grow Bag 2020

2020
Having won the Lanka Star Award, Polydime had the opportunity to take part in an Asian setting at the Asia Star Award for packaging. This award is presented to companies who have innovated special products where the consumer can benefit. Polydime was able to secure the award for sustainability on a project that was pioneered together with Riococo Lanka Ltd who worked on the marketing aspect of the product and Polydime worked on the product innovation part. The result was the biodegradable grow bag.
SEA of Solutions 2019 – Plasticity,Bangkok

November 2019
Held in conjunction with Sea of Solution conference organized by the UN Environmental Program to curb the volumes of Plastics entering the Ocean. Event was held at the UN Conference Center in Thailand. Polydime representative was invited to give a key note address what organizations can do to move towards the reduction on plastics, yet increase volumes through innovation.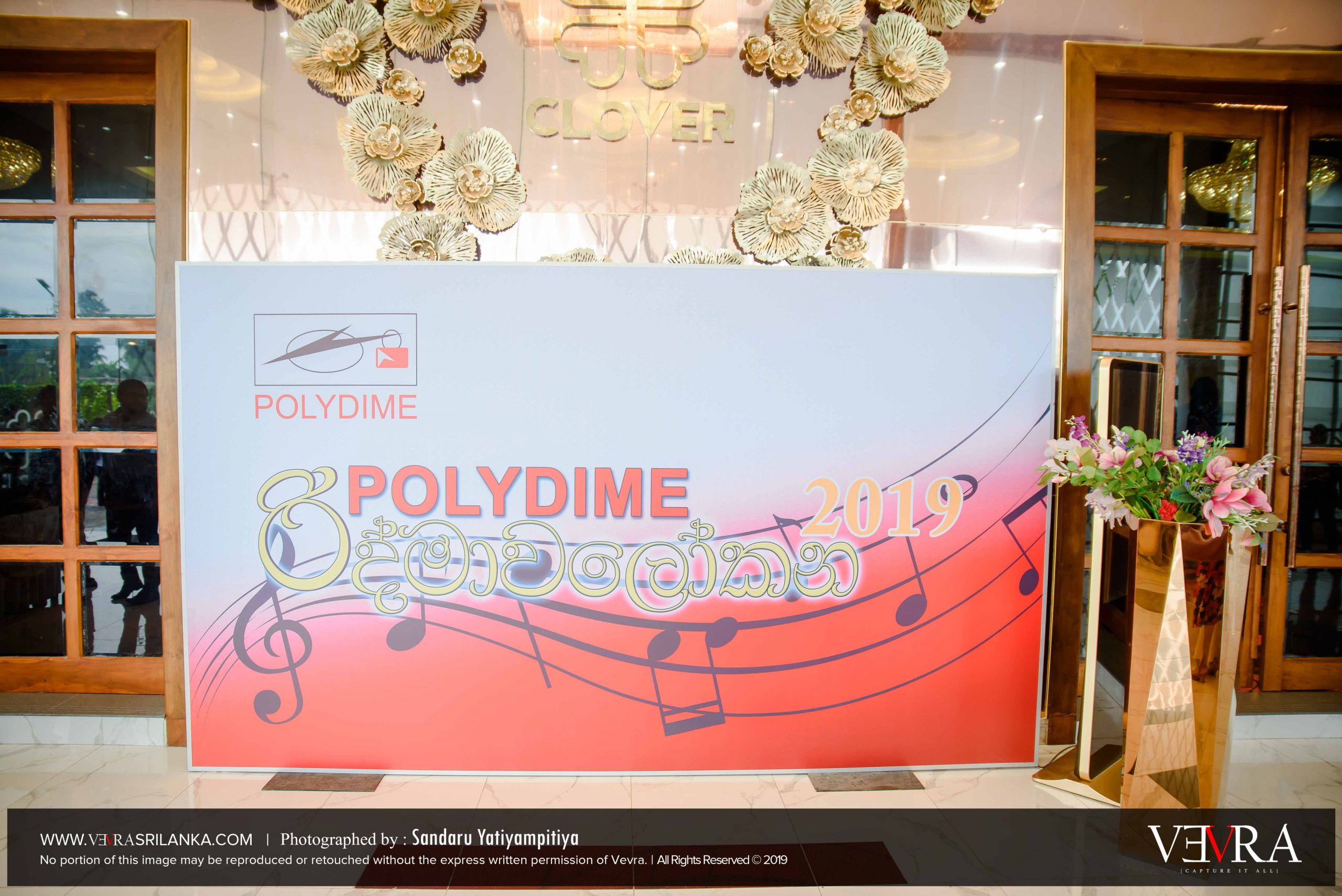 Polydime Get together

October 2019
This years get together took a different turn where our 650 strong team met to show off their musical talent. In a true spirit of healthy competition the teams played music, sang, danced and acted being judged by 4 Industry Guru's in Mariazelle Gunatillake, Indrani Perera, Anil Balasooriya and Saty Watson. Graced by the Managing Director, the event was started off by the passing on of prestigious awards won by the organization being handed over to key staff member who contributed to our success. Team Finance and Purchasing came out on top as the most musical and colourful with their special dance moves and action packed sequences that impressed the judges. All in all it was another fun day in the office at Polydime.
NCE Award 2019

March 2019
Polydime was felicitated amoungs some of the big names in the export industry when they won the AWARD in the category of manufacture of Packaging at the event hosted by the National Chamber of Exporters of Sri Lanka
Lanka star Award – Lanka Star Award for Innovation & Green Packaging 2019

2019
It was a great honor to win the Lanka Star Award for Innovation at the Awards night hosted by the Sri Lanka Institute of packaging held at the Kinsbury hotel on… Polydime won the category of innovation for the UV treated grow bag where significant research work over a span of 20 years had been utilized in this development endeavor.
Biobased Chemicals & Plastics Conference 2018-Thailand

June 2018
Polydime was invited to be a keynote speaker at the Biobased Chemical and Plastics conference held in Thailand. The topic of discussion was the way forward for Biobased products.
US Aid Urban Forum – Malaysia

February 2018
Representative from Polydime was invited by USAID to be on the panel for discussion on the topic of how corporates are spearheading the revolution of reusing plastic waste.
Polydime Team Get together

February 2017
Taking a break from business as usual, our 600 strong team headed to Chilaw in 8 full size busses to have a full days outing with sports, music and fun. In true Polydime Spirit the departments competed against each other and the most talented team, physically, creatively and in musical talent came out on top. Congratulations to the Lamination department. Above all else as our management always tells us, "work hard but don't ever stop having fun" spirit was seen in our group.
Cocopeat Seminar

August 2016
The Polydime Group invited all customers in the Cocopeat Industry to showcase new research thathas been done on the Grow Bag. Special guests from India Mr Milag Agrawaal (Prayag Ltd) and Mr Sameer Varma (BASF India) were key note speakers along with our local development team on the combined research done on the UV stable grow bag that has been pioneered and perfected by Polydime. Many big names in the Cocopeat industry graced the occasion and gathered many insights on the product.